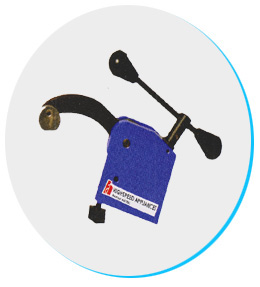 High Speed Block Bridge Clamping Device
The ingeneously Simple, universal Clamping system is for Holding work during Milling, Drilling, Tapping operation Etc.
It's a vast improvement over conventional Clamping Kits, No need to maintain large array of block, studs, nuts plates. No. neend to try & find proper sizes pieces & look for makeshift supports.



HIGH SPEED APPLIANCES

Address
B-1, Nand Bhuvan Industrial Estate, Mahakali Caves Road,  Andheri (East),
Mumbai - 400 093, Maharshtra, India.
Contact
Vishal Shah : 9323122066 / Umesh Shah :- 9322224020 / 8369225010
E mail
Website
www.highspeedappliances.com